Ziptrak - The trusted solution for outdoor protection
Posted on 16 March 2018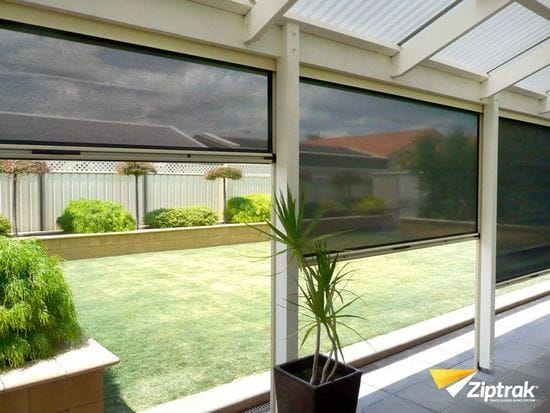 Custom Blinds is an authorised retailer for Ziptrak® on the Gold Coast.
Ziptrak® outdoor blinds instantly create a brand new space in your home, ready to entertain family and friends at a moment's notice.
Protected at any time of the year, with a sense of seclusion and sanctuary, you'll spend more time enjoying life outdoors.
Benefits of Ziptrak® blinds:
Allow you to control airflow, light and temperature whilst remaining connected with nature
Provide protection from elements - because Ziptrak® is a sealed system, it will shield you, your patio and furniture from wind, rain, dust, glare and insects
Avoid pesky mosquitoes and flies
Easy and fast operation - the track guided system is simple and safe to operate with no chains, ropes or pullies
Add another room to your home
Provide a quick, simple and affordable alternative to renovating
Robust design and materials
Australian owned and invented
Versatile installation options
Custom Blinds is a QBCC licensed business and we employ qualified and licensed Installers to fit our Blinds and Shutters, ensuring they are installed in accordance with the best building practices, look the part and last the distance.
The Ziptrak® blind system comes with a Manufacturer backed 5 year warranty, and the Outlook Mode fabric range has a 10 year warranty, and is available in a wide range of colours.
Here's a before and after of a Ziptrak® central locking system we did on Wednesday, in the Outlook Mode fabric range.
Before
After
Post comment