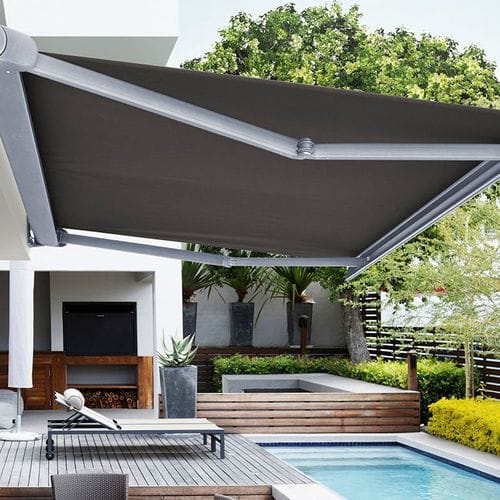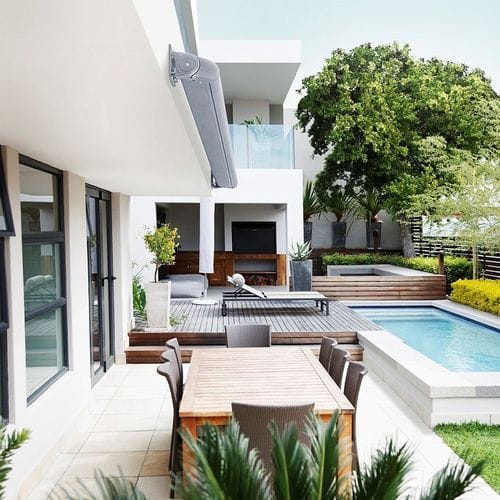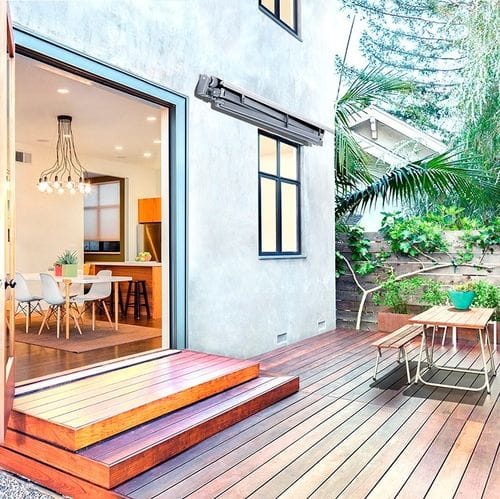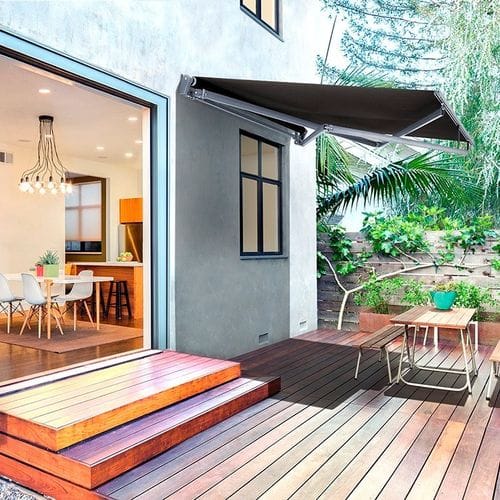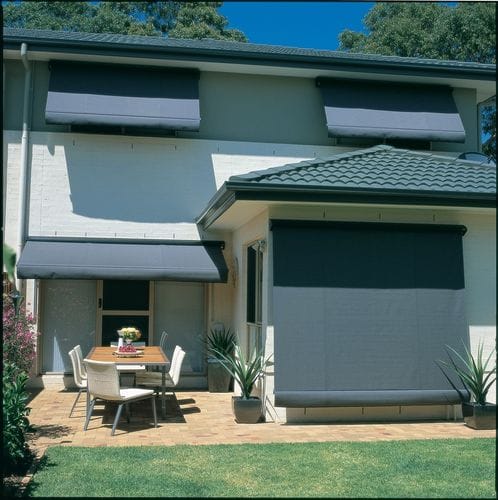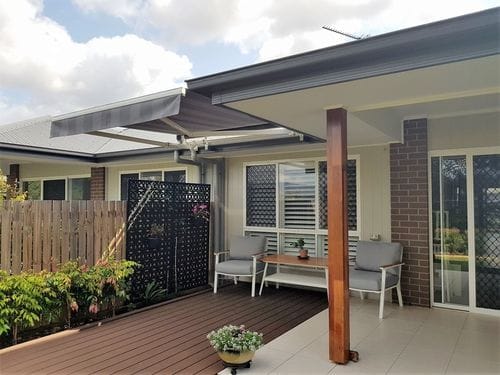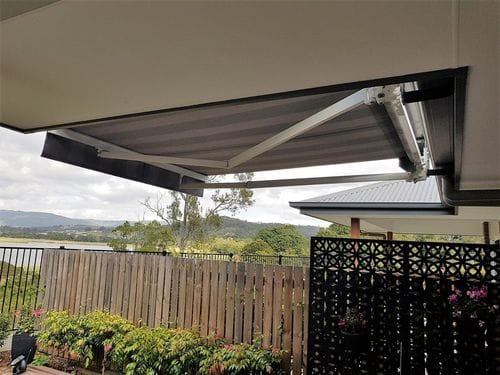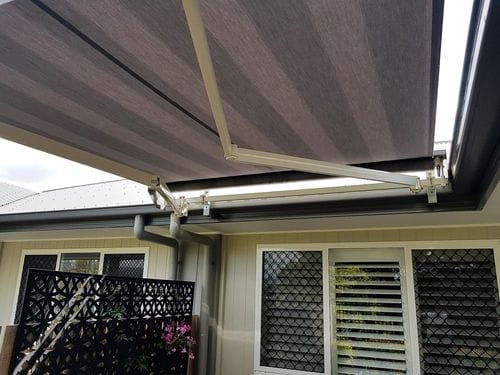 Awnings
Awnings offer one of the most flexible and functional shading solutions. They act as a weather shield (in most weather conditions), which will allow you to utilise your outdoor space much more throughout the year.
Our custom made Awnings are very easy to operate and come in a wide range of colours to suit every exterior.
Care and cleaning
The fabric used on your awning is manufactured from the highest quality materials and will give many years of outstanding service if cared for appropriately.
Folding Arm Awnings
Do not allow dirt, dust, grime, leaf litter and bird matter to remain on the fabric (as this provides a perfect medium for bacteria to proliferate).
Cleaning should be carried out by light sponging with warm water and a mild natural soap.
Rinse thoroughly to remove soap.
Do not scrub the fabric.
Hosing the fabric occasionally on a hot day is also beneficial to the appearance of the fabric as it removes dust and grime and minimises the development of algae, mildew or other fungal growth.
Do not use soap powder, concentrated soaps or detergents, nor cleaning fluids.
Keep insecticides, solvents and fuels away from the awning.
Occasionally extend the awning fully down to even out the material, particularly if the awning is usually set in one position.
Awnings exposed to coastal environments and salt spray should be washed down regularly.